Assessing country risk, simplified.
Country risk analysis needn't be protracted or complex. Our approach drives productivity and delivers value through independence, transparency, domain expertise and technology.
"It's critical for financial institutions and corporates to have sources of reliable information to help assess AML and sanctions risks on a country-by-country basis. "

4
quantitative risk scores available
shadow ratings for
200
countries
Benefit from AML Country Risk scores that incorporate data from the FATF, UN and other respected sources.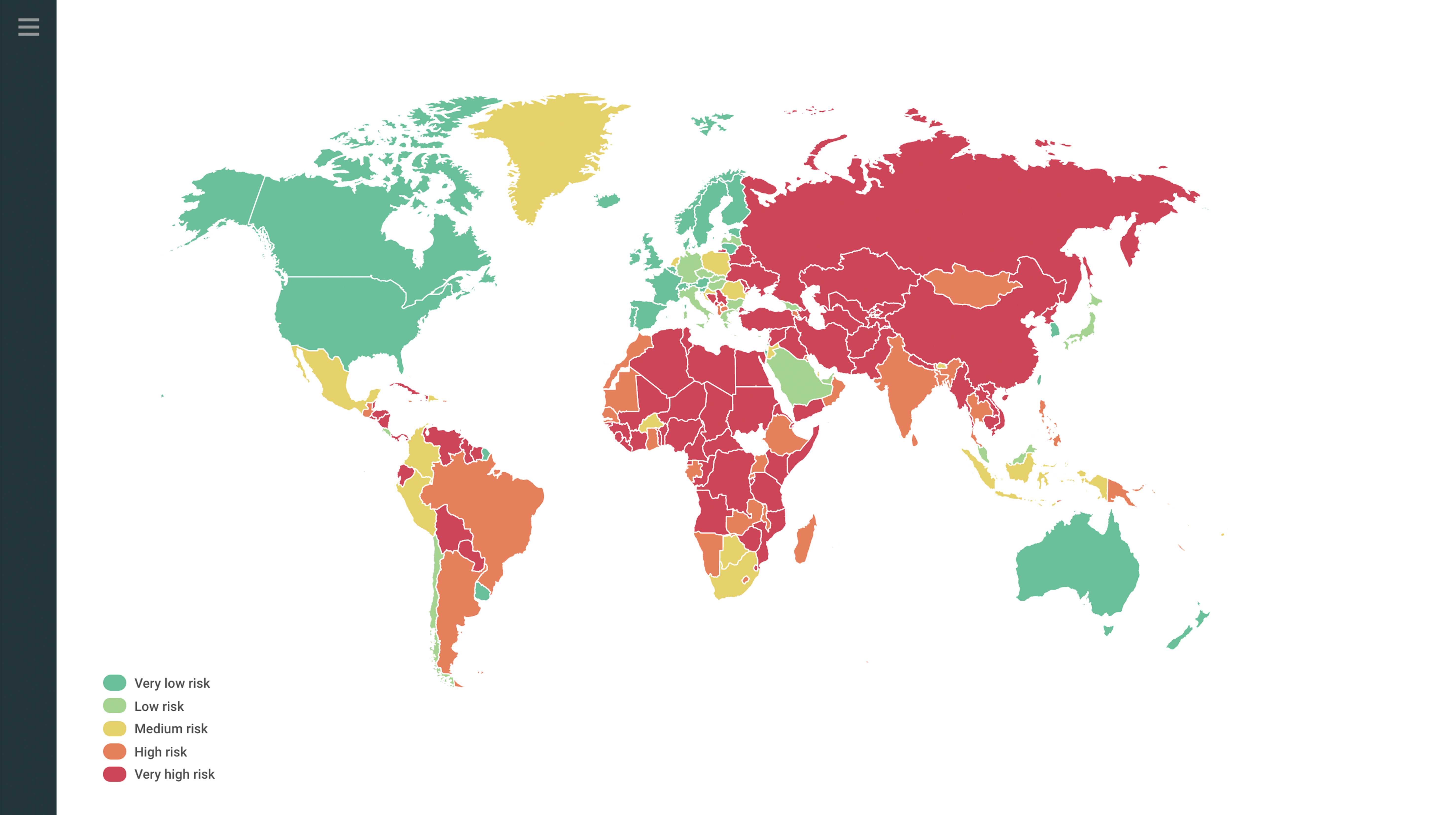 Full support and customisation for your country risk assessments
Work smarter and more efficiently with our powerful features. Or ask us to incorporate your own risk parameters, preferred data sources and more into our bespoke Enterprise solution.
Radically transparent models and independent views
Our open-source rating frameworks, shared data and transparent methodologies make it simple for you to assess country risk.
Unlock crowd intelligence
We believe the collective wisdom of diverse viewpoints makes for better country risk analyses. Compare your analysis with the community and exchange views, research and data. 
UN SDG Radar
Personalisation prioritised
Demonstrate your expertise with a state-of-the art country risk web application tailored with your company's branding. Our white-label service offers custom rating models and bespoke APIs that tap into our data for a fraction of the cost of in-house development.
100% country risk assessments, 0% fuss
Save time
We take care of model development and data aggregation so you don't have to. 
Get instant insights
We distil thousands of country risk reports into accessible insights, so you can quickly and easily keep abreast of the developments you care about.
Spend less
Get fast, transparent, timely country risk scores without relying on traditional rating agencies.
Benefit from outside perspectives
Exchange views and share local knowledge with over 5,000 experts (and growing!) in our global community.
4
quantitative risk scores available
shadow ratings for
200
countries
ESG Sovereign Rating Platform
Assess country and sovereign risks with a comprehensive and intuitive credit rating platform.
Compare multiple risk ratings
See sovereign, ESG sovereign, supply chain and AML scores for over 200 countries. Or see how ratings from other agencies and organisations stack up by exploring our shadow ratings, which reveal the distribution of sovereign ratings based on multiple models.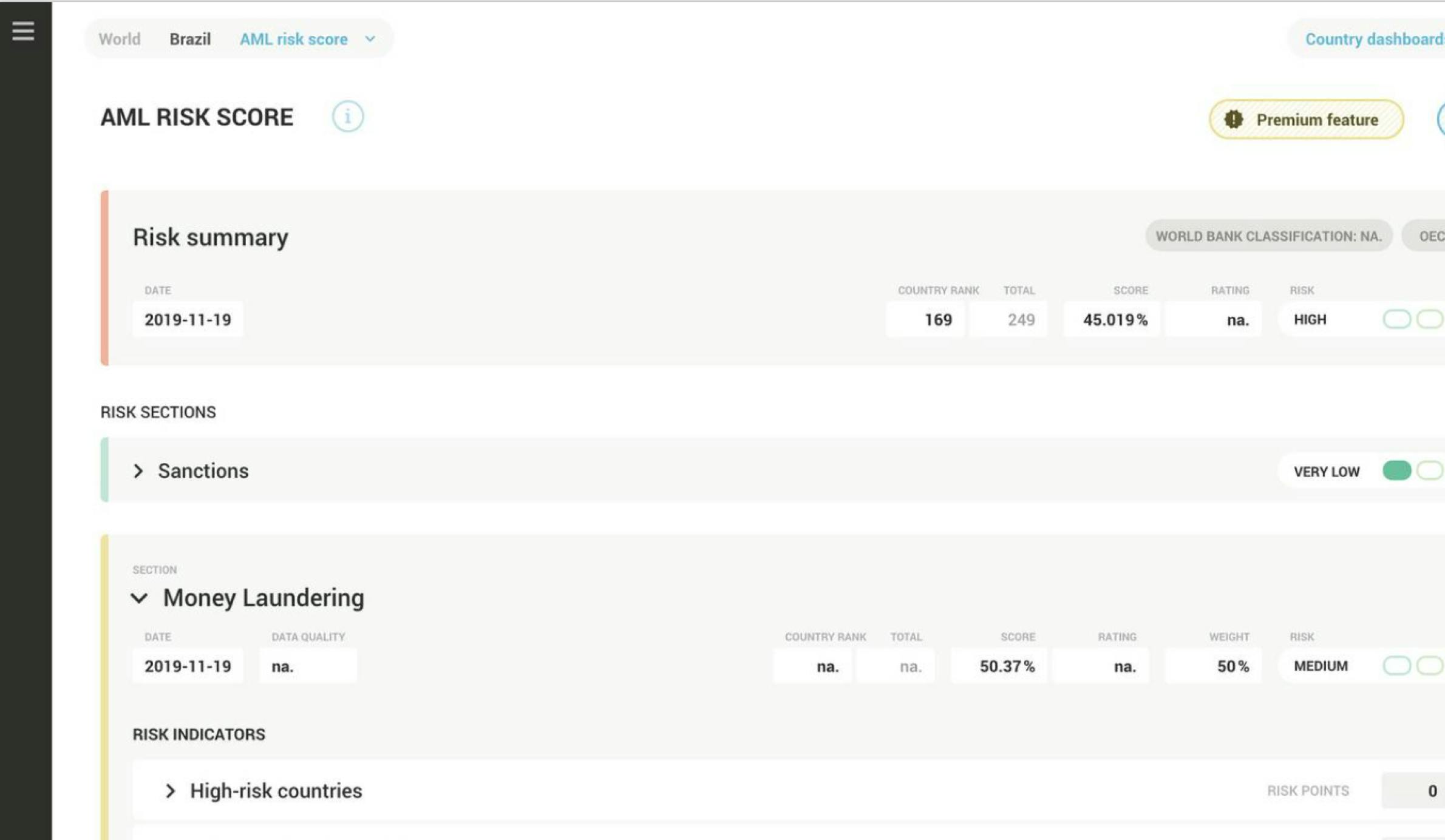 Explore our Enterprise API
Local knowledge from our global community
We understand the power of crowd intelligence. That's why ours is the only risk platform that brings together experts from around the world for an ongoing conversation about country risk. Join our community to get access to a wealth of local experts and diverse perspectives—and share your own.
4
quantitative risk scores available
shadow ratings for
200
countries