Everything you need to make informed decisions, at your fingertips 
Our powerful rating models and tools empower you to make your own credit risk assessment, and enable you to rely less mechanically on credit rating agencies for assessing the creditworthiness of a sovereign.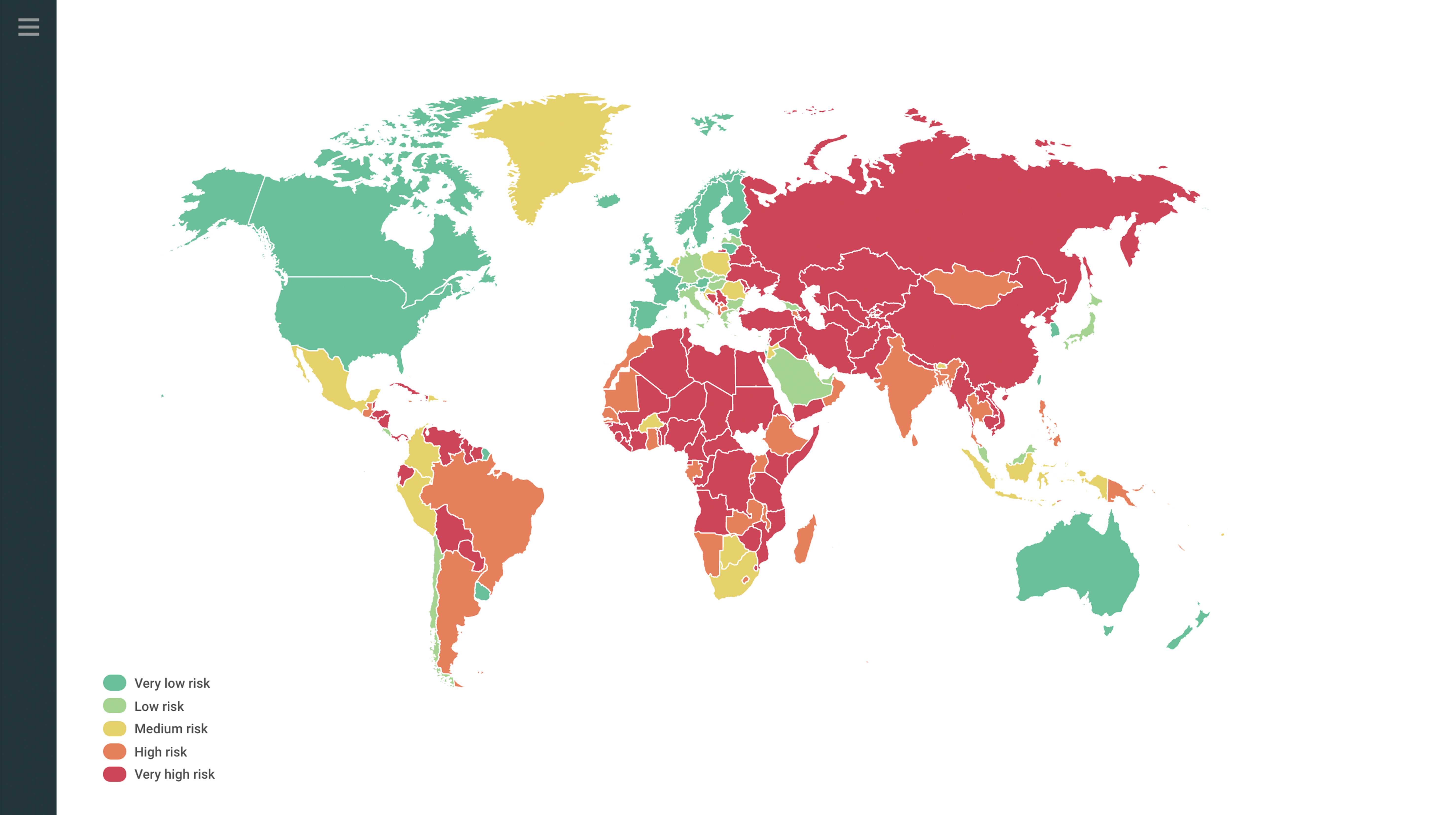 AML Country Risk
Get AML risk scores for 240 jurisdictions, with exhaustive data from a range of respected sources on every aspect of money laundering risk. Our incisive country risk reports, news and webinars bring fast insights to your desktop. 
An AML Methodology driven by industry expertise
We base our scores on an independent and objective assessment of AML country risk that accounts for a wide range of risk factors related to money laundering and the control environment's effectiveness.
4
quantitative risk scores available
country risk reports from
+50
data sources
Related FAQs