Insights
Country risk reports: search less, discover more
Country risk reports: search less, discover more
CountryRisk.io's long-standing ambition is to help our community members and their organisation make better country risk decisions.

Bernhard Obenhuber
Mar 02, 2020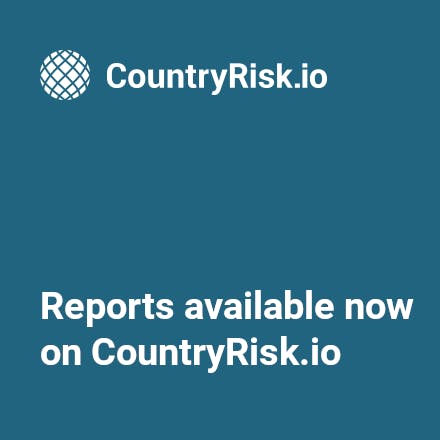 CountryRisk.io's long-standing ambition is to help our community members and their organisation make better country risk decisions. We do this by giving access to a comprehensive country and sovereign risk rating model, curated statistical data for 190 countries and quantitative risk scores.
Jenny, my co-founder, and I have spent spent many years working in the country risk, investment research and asset allocation departments of large banks. To deliver on our ambition, we keep on top of economic, political and financial developments in countries from G3 nations to small island states.
Discover over 20,000 country risk reports
CountryRisk.io's latest update brings you access to thousands of country risk reports from a wealth of reputable sources selected on the basis of their quality and country risk relevance. We believe in transparency and a community approach. So, the new CountryRisk.io Reports page points you to the original sources, all of which are publicly available. We want to make it as convenient as possible for our customers to find high-quality country risk analysis.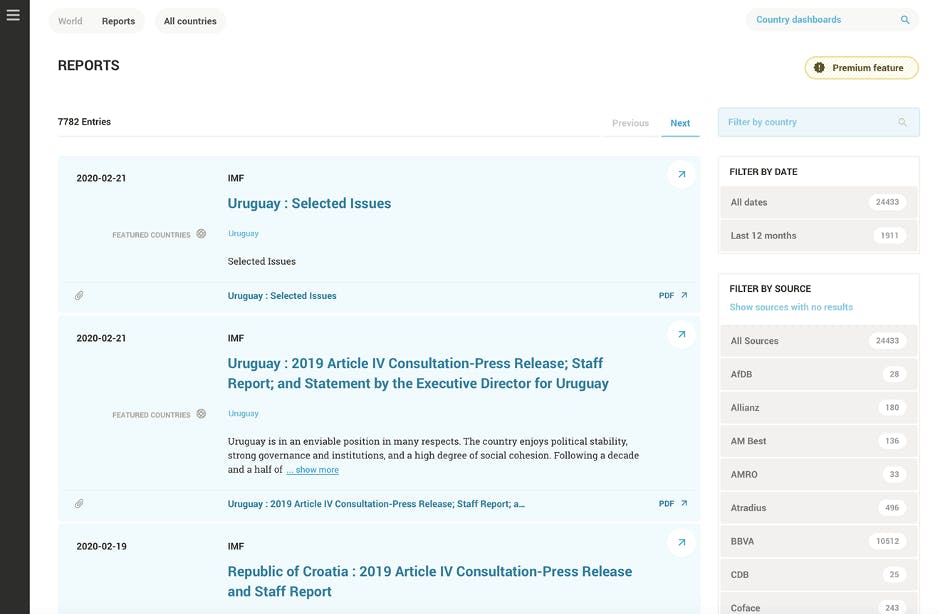 Right now, we aggregate reports from 18 reputable sources with many more to come in the next few months. Reports are updated every day. If we've yet to include one of your favourite sources, drop us an email and we'll do our best to incorporate it in the next update.
APIs for users' workflows
With CountryRisk.io's APIs, users can integrate the risk scores into their other tools and risk assessment workflows. To get your API credentials, just get in touch.
There's more to come
The CountryRisk.io team are is always thinking about how they could make CountryRisk.io even better, and the best ones are already in the pipeline to be released very soon. These include:
Newsfeed: More country risk reports that incorporate ESG and AML.
The annual rating model review is making good progress and will incorporate valuable insights from experts in a range of fields. To make everything easier to use, the team will merge the standard sovereign and country risk rating platform with the ESG sovereign platform.
Sentiment Risk Index and Analytics: Jenny and Bernhard have developed a great text-mining algorithm that helps their users find reports on certain topic using a comprehensive country risk taxonomy. The co-founders will also apply sentiment analysis to calculate an alternative country risk measure.
An Early Warning System for financial crises powered by machine learning. Development is already complete and is now in the phase of conducting an out-of-sample performance evaluation to see how well the system can identify the build-up of financial vulnerabilities. The initial results are very promising.
Your feedback counts!
We hope these new features help you make better country risk decisions. If you have any comments or ideas to help us improve CountryRisk.io even more, please do drop us an email — we'd love to hear them.
Thanks to Jenny Asuncion 

Written by:
Bernhard Obenhuber